REGISTRATION - Mary Beth Chaulk Fund Financial Assistance
MARY BETH CHAULK ASSISTANCE FUND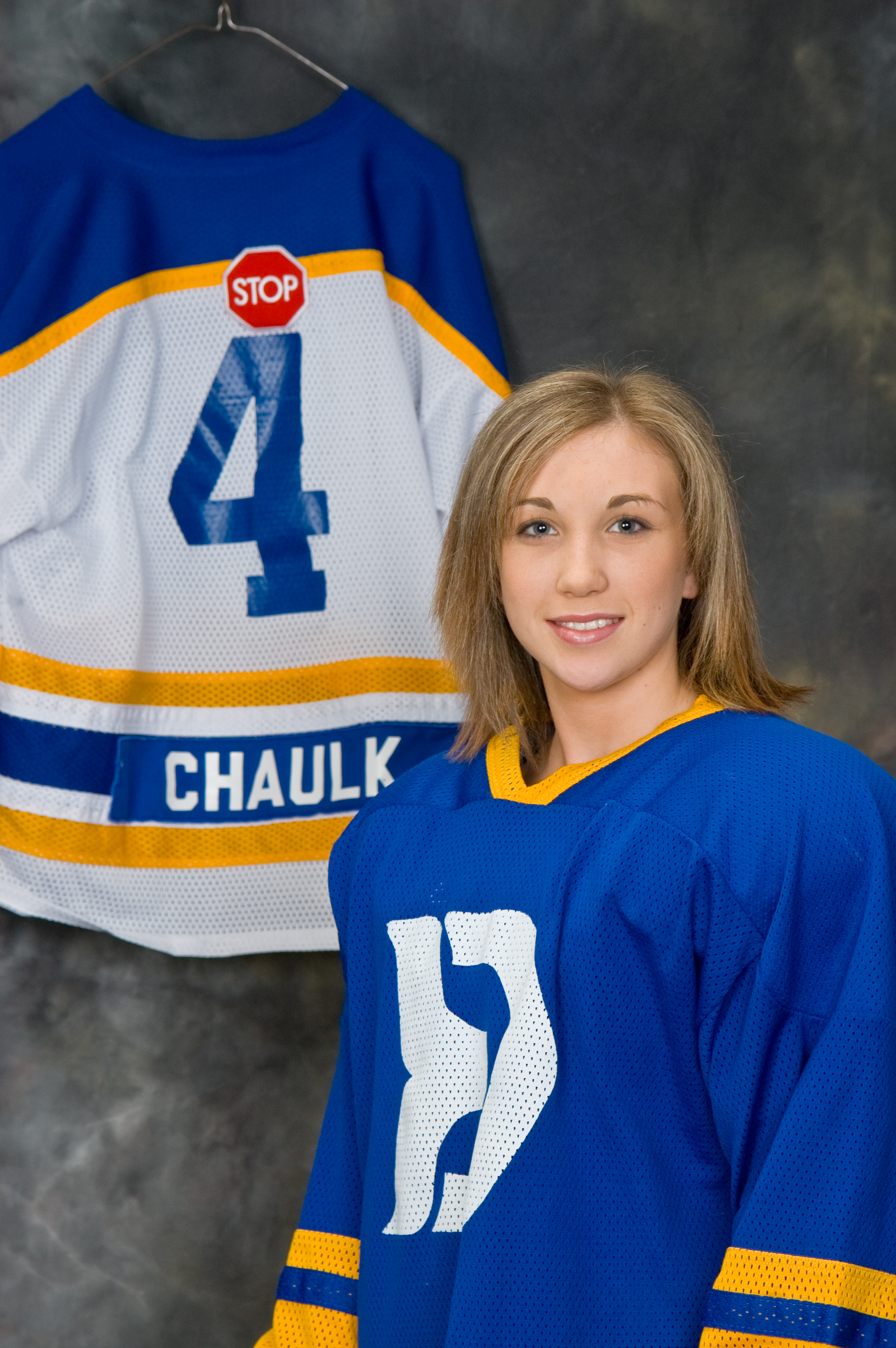 MARY-BETH CHAULK
1989 - 2006
Mary-Beth Chaulk (AKA- Mur-B, Chaulkie)
Mary-Beth died suddenly and tragically in March, 2006. She was a true friend to everyone who knew her with an amazing sense of humour and her loss was one felt deeply by the entire community.
She was extremely active in many sports as a skier, swimmer, runner, dancer, cheerleader, ringette and hockey player. She was a dedicated member of the Dartmouth Whalers community who not only played at the Midget AAA level but volunteered her time for Whalers events, worked time clocks and time sheets and cheered fiercely for her friends and family members from the stands.
To Mary-Beth, hockey was not just a sport but a religion. She said hockey taught her many things that she would carry with her in the future- how to be a friend and team player, compromise, leadership, communication skills and community.
Mary-Beth believed that a person could do or achieve anything with hard work and the support of those around them. Dartmouth Whalers want to honor Mary-Beth's legacy by supporting as many hockey families as possible. In 2022 DWMHA President, Phil Power, reached out to Mary-Beth's mother, Tina, and an official Charity was formed in her honour.
MBC Fund
The Dartmouth Whalers has established the Mary Beth Chaulk Registration Assistance Program to support fees for players to play hockey. We are currently working on the new criteria and application form and will be posting updates soon....STAY TUNED!