CORPORATE SPONSORS - ProHockey Life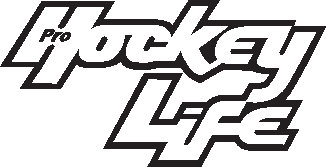 2023 - 2024 Whalers Apparel Program:
Link to Apparel Catalog and the required order for placing an order:
PHL Dartmouth Whalers Online Store
Contact: PHL National Sales Team - Danny Kalfus (danny.northland@gmail.com)
Teams looking to purchase apparel for their entire team can do so from now until November 15th. There are size samples available at Pro Hockey Life in Dartmouth Crossing.
Starting November 3rd through to November 20th, families will be able to place individual orders; stay tuned for more information on how to order.
Pro Hockey Life Corporate Sponsorship for Dartmouth Whalers:
Pro Hockey Life has once again shown its generosity by donating $6,000 to the Dartmouth Whalers, which will be used to help defer costs for our members. The partnership also provides each Whalers' player with cards for five free skate sharpening's and three opportunities during the season to receive a 20% discount off the regular price of eligible merchandise.
Expectation for all members of the Dartmouth Whalers:
All Dartmouth Whalers teams are expected to purchase any apparel with the Dartmouth Whalers name and/or logo at Pro Hockey Life (www.prohockeylife.com). Dartmouth Whalers members are strongly encouraged to make use of the skate sharpening and 20% discount cards and shop for their hockey related needs at Pro Hockey Life.
The Pro Hockey Life logo will be featured on all Dartmouth Whalers' communication as well as all team banners and the Whalers Corporate Banner.
Apparel Program Important Rules & Policies
The Whalers has established policies regarding the use of its logo (brand) and apparel that displays the Dartmouth Whalers logo. Teams are required to adhere to these standards.