CORPORATE SPONSORS - Staples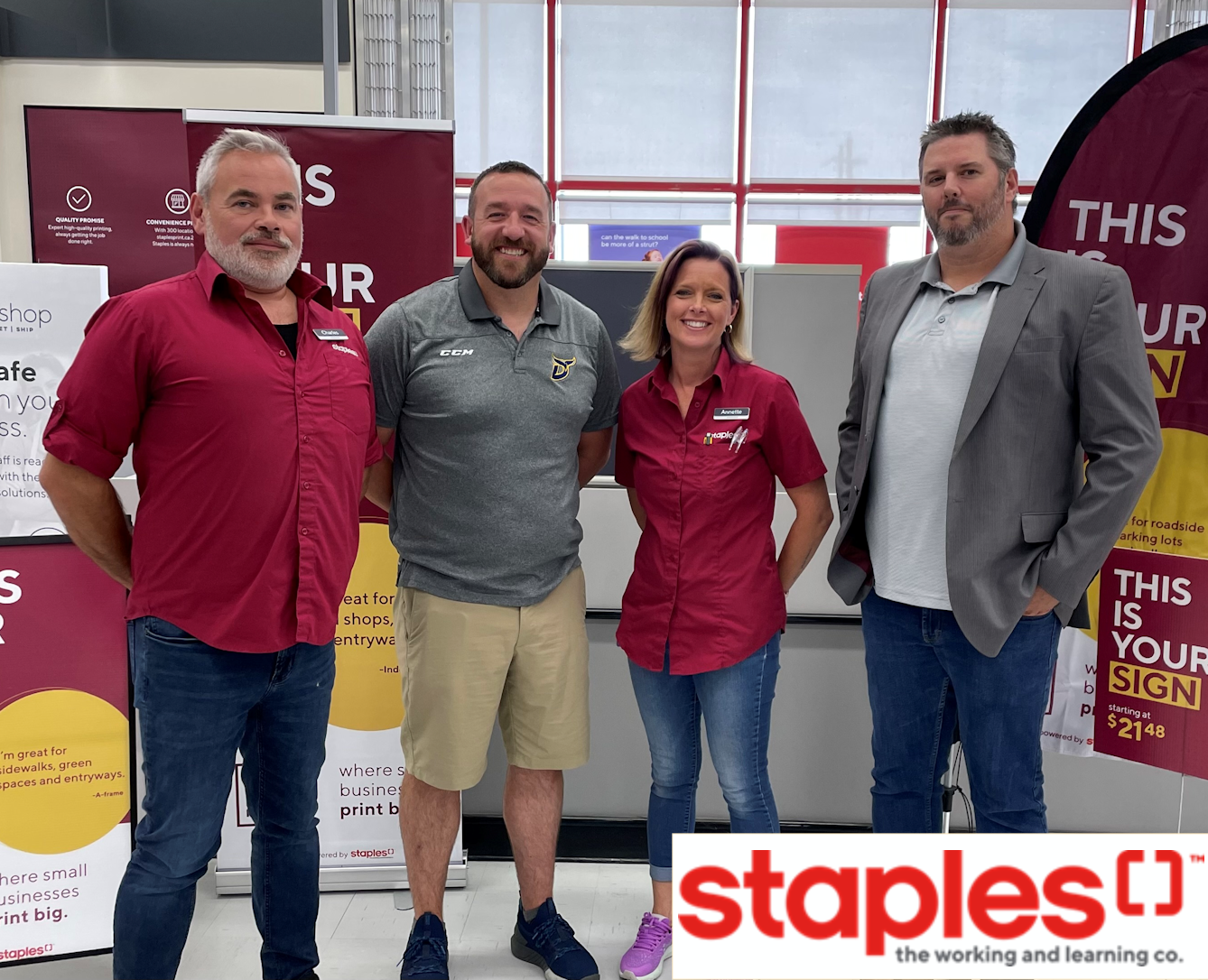 Staples Canada Corporate Sponsorship for Dartmouth Whalers: Staples Canada has generously donated five thousand dollars to the Dartmouth Whalers, which will be used to help defer costs for our members. In addition to the corporate sponsorship, Staples Canada has generously committed to provide Dartmouth Whalers members with a twenty percent discount on any purchase of in-store products from the Staples Print & Marketing Solutions Shop. All Whalers' members have access to a discount number / scan code (see attached) which is to be used at the checkout or for online purchases (of the in-store product). At the end of the season, ten percent of all purchases made with this discount number will go back to the Whalers' association in the form of coupons. These coupons will then be redirected for use in team fundraisers as well as in assisting teams / the Whalers Board in defraying the costs of purchasing items throughout the current and subsequent seasons.
Expectation for all members of the Dartmouth Whalers: All Dartmouth Whalers teams are expected to purchase any team banners, team water bottles, team trophies, etc. and do any team printing / laminating through Staples. As you can see from the following link (see attached) Staples is offering Whalers' members a discount on an extensive array of items that our teams / players / parents/ coaches use throughout the hockey season. In addition, Staples has offered to extend this discount to products that Whalers' members use in their everyday lives. For instance, as long as the discount number is used, Staples will provide the stated benefits to a Whalers' parent who wants to get a banner printed for a family birthday party, coffee mugs for their business, or water bottles and trophies for their co-ed softball league. Whalers' parents are encouraged to take advantage of this offer. If these purchases are made through our Staples partnership, the Whalers' parent will receive the discount and the Whalers Association will receive the ongoing benefits.
To recap: For small scale paper printing needs, the Whalers expect our members to use the Staples Solution Shops, which are located in Dartmouth Staples stores. For all other items, Whalers' members need to go through:
Jodi Hubley
Staples Business Development Manager
Email: jodi.hubley@staples.ca
Phone: 902-877-1322
Jodi, along with the team at the Staples Solution Shops offer great service and competitive pricing on the items frequently purchased by Whalers' teams.
The Staples logo will be featured on all Dartmouth Whalers' communication and it must be displayed on all team banners.